FBT Mitus 212FSA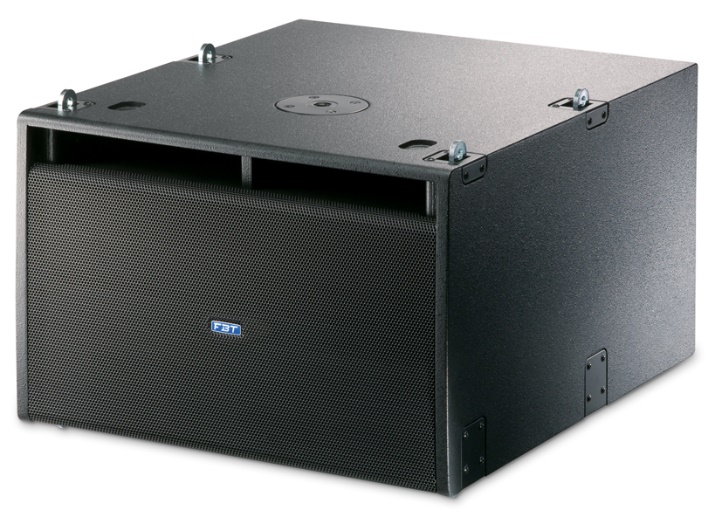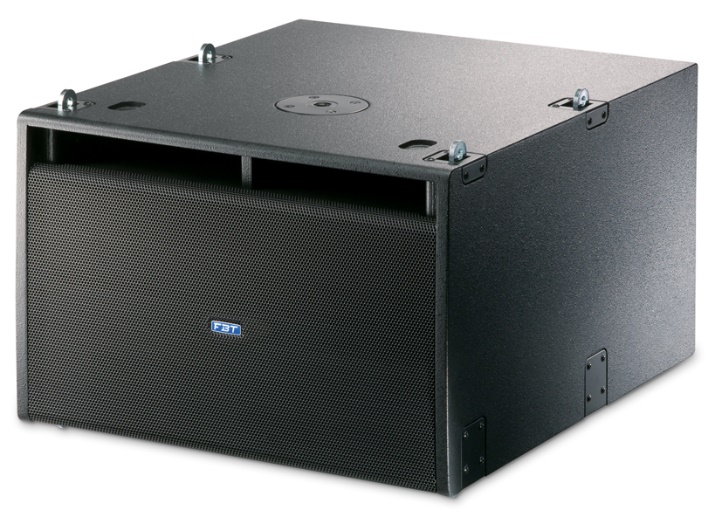 FBT Mitus 212FSA
Processed Flyable Active Subwoofer.
The MITUS 212 FSA is a new flyable active subwoofer sharing the same width and suspension hardware of the MITUS 206 LA line array flown configurations at the top of a MITUS 206 LA, in a separate column or ground stacked.
It increases the low frequency headroom and extend the bandwidth of an array of MITUS 206 LA down to 45Hz. The band-pass enclosure design utilizes 2x12" B&C high excursion woofers with neodymium magnet assembly and is equipped with a Class D built-in amplifier with DSP and switch mode power supply, delivering 1200 Wrms. The MITUS 212 FSA enclosure is built from 15mm birch plywood and has a tour-grade extra strong paint finish, with ergonomic handles and rigid metal grille with internal foam.
Compact vented band pass subwoofer sharing the same width and hardware suspension of the MITUS 206LA
320 mm (2 x 12'') B&C neodymium magnet high excursion subwoofers with 75 mm (3'') voice coils
Frequency Response from 45Hz to 120Hz
Class D amplifier delivering 1200WRMS
Switch mode power supply
DSP with 8 presets, cardioid and infra configurations, delay
Control panel with XLR input and link, volume, presets, delay, phase 0°-180°, ground-lift
15 mm (5/8'') birch plywood enclosure, scratch resistant black paint
Low frequency extension cabinet for the MITUS 206LA line array for flying or ground stacked configurations.
M20 top mount stand socket